Sustainable branding – the whole sundae
Not just the cherry-on-top
(although I'll give you that, too)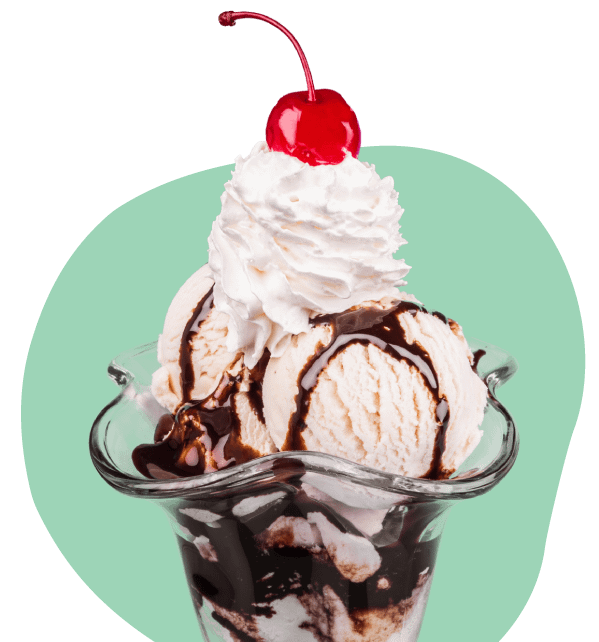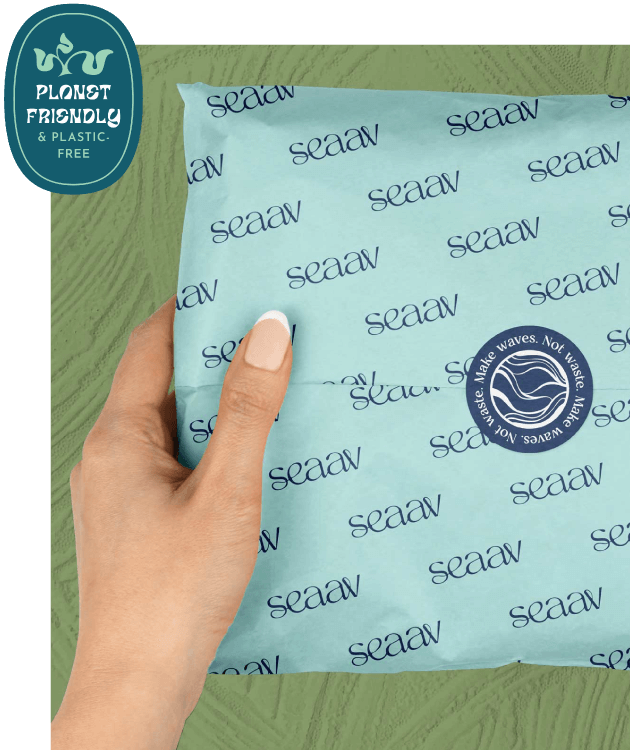 What even IS branding?
Some people love blueberry muffins. Some people hate them – although they're wrong, blueberry muffins are delicious. The point is, you're not going to please everyone.
But that doesn't mean there's anything wrong with YOU – or blueberry muffins. You're just not attracting those blueberry-muffin-lovers, yet. That's what I create your brand to do – attract the right people who'll be ecstatic they found you.
And they'll wanna order everything you got on offer.
The sundae bar experience
Creating your brand is building the ultimate sundae. Are you alllll 'bout the chocolate ice cream? Strawberry? Vanilla? Are your ingredients cruelty-free? Plant-based? All these kinda questions – and more – are given a good thinkin' on.
Step One – Gather ingredients. Pick your favorite flavors. Experiment with toppings.
This part? It's also known as BRAND STRATEGY.
We'll get together and taste a few samples – getting a sense of what feels good to you, your biz, and your insatiable clients. After going through a smorgasbord of ideas, we'll boil it down to a recipe for success.
Your finished sundae – your BRAND – is built using these roughed-out guidelines.
Step Two – Your brand sundae aesthetic begins to take shape – using some of your sweetest ingredients.
STYLESCAPES – you get 2-3 to ogle over. Graphics, pics, and typefaces galore.
Pick elements that make you scream "Gimme more o' THIS!". Whatever you choose sets the visual tone for your brand.
Step Three – Ready to get a taste of your new brand sundae?!
Everything gets deliciously and thoughtfully assembled inside your new BRAND STYLE GUIDE.
Including:
Final color palette
Logo suite
Font system
Plus all the other tasty pieces that make your brand, well… yours!
Grab a spoon – time to dig in and enjoy your strategy-filled delight!
Lip-licking brand packages
Every biz needs something a little different when it comes to creating their brand. But the base usually starts off the same:
3 hefty scoops of logos, colors, and fonts, served in a bowl full o' strategy.
You deserve your very own flavor concoction – that's why we talk through your business, goals, and desires for your new brand on our get-to-know-you call. All these juicy deets are used to serve up your new strategy.
Next – I'll whip up a custom recipe book outlining your final price and deliverables.
Every brand gets a:
Suite of at least 4 logos
Color palette of 5-8 colors
Font system
Brand Style Guide
Too sweet for your taste buds? Try the Blue Raspberry start-up sample package
Sweet words
"I came to Amy with a jumble of ideas, themes, and possible directions for my rebrand. She knew exactly how to piece these out into 3 different stylescapes – each one utterly blew me away! But there was a clear winner out of 'em all, and that's what informed the new Echo + Scribe.
Already, I've had multiple people compliment my new branding – saying, "It's so YOU!" And it really is.
Amy sees me, my business, my brand – all of it – in a way I couldn't have even imagined before working with her. She has a way of making things feel so easy and fun – all while staying hella organized and communicative. Honestly, she's a dream. And just like my favorite dessert – I don't want to share her with anyone else! But she's too damn good not to let others in on her talent and treats.
Thank you, Amy! I love you! "
— Robyn, Boss Word Weaver at Echo + Scribe